JOHNSONVILLE DOJO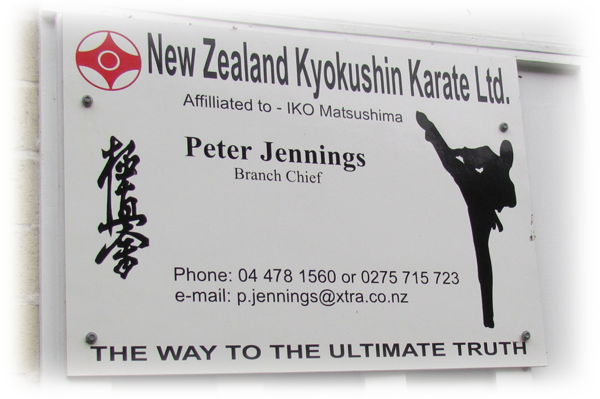 Training Details:
Venue: Raroa Intermediate School Hall, Haumia Street, Johnsonville, Wellington
Times: Juniors (5-13): Tuesdays and Thursdays between 6.00 –7.00pm
Seniors (over 13 years) Tuesdays and Thursdays between 7.00 –8.00pm
(Note: No classes during school holidays)
Training Fees
Primary (including intermediate) school aged students - $100 per school term
Secondary school aged students - $120 per school term
Adults - $150 per 3 month term
A 20% discount will be applied for those with 2 or more family members training and for those who pay a full year's fee at the start of the year.
Overseas Membership
All students must have International Membership – which cost $30 and is a one-off payment.
For that the student will receive an international membership card which is registered in Japan and allows the student's gradings to be internationally recognised and for them to be permitted to train at other clubs of the style – in New Zealand and throughout the world.
Application Form
download the application form
Bank Details
Account Name: NZKK
Bank: BNZ
Account Number: 020560 0047907 00
*Include students name as reference
Contacts
Shihan Peter Jennings | Ph +64 04 478 4546 | shihan@nzkyokushinkarate.co.nz
Sensei Bev-Anne Jennings | Ph +64 0276 662 296 | bevanne.jennings@hotmail.com